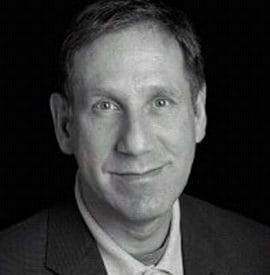 Bruce Lebowitz is an experienced marketing strategist with expertise in creating compelling conversations. With over 20 years of experience in both the consulting and client sides, he has solved problems and created successful programs for many Fortune 500 companies. He realized early on that a PowerPoint deck was not a satisfying deliverable. He enjoys creating strategies and then actually working on making the strategies come alive in market. Working in the space between creating great brands and developing effective customer dialogues, Bruce works closely with marketing and operations staff to create programs that delivers excellent customer experiences.
Most recently, Bruce has managed a call center for a healthcare start-up and managed all call-center marketing for BarclayCard, a top ten credit card issuer in the United States. Prior to that, Bruce founded and grew a Teleweb call center practice for Ogilvy & Mather. In addition he started an email marketing practice, and managed a marketing strategy practice, developing relationship marketing programs and integrating the call center experience with online marketing programs. At Ogilvy Bruce worked on major accounts including American Express, SAP, DHL, IBM, Cisco, Barclays, Time Warner Cable, and many pharmaceutical clients. Prior to Ogilvy Bruce managed a call center practice and new business development for Rapp Collins, an Omnicom agency.
Bruce lives in NYC with his wife and two daughters.
Listen to Bruce on Voice of the Customer Blog Talk Radio discussing Branded Dialogues: Bridging the Gap Between Brand Promises and Customer Experience